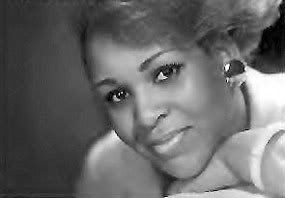 Soul singer Linda Jones can be an acquired taste: her
allmusic profile
describes her oevre as "probably the most gloriously histrionic soul records of all time", while blogger 4thpip states that "
you just want to reach through your speakers and hold on to her for her own, dear life
".
One of Jones' songs turned up this week on one of my favourite radio shows,
Stuart Maconie's Freakier Zone
. It and its sister show,
The Freak Zone
, are among the only places where you can find music that just doesn't get airplay: they're both on the digital station BBC Radio 6 Music.
The context in which her song,
Your Precious Love
, appeared was in a presentation by "poet, artist and songwriter" Edward Barton, entitled "Profound Failures". While airing the sort of music Maconie does demands a certain lack of cynicism, Barton was not encumbered by any such impediment. Informing us that Jones "died of diabetes exacerbated by excessive drinking shortly after making this record," he goes on to add that "you can feel God grimace, knowing that this woman is about to land on his doorstep".
I had to listen to that part – starting at 11 minutes into the programme – again. Is diabetes now one of the subjects that self-styled entertainers feel empowered to have a pop at? Given that some subjects are fireproofed by the BBC, it is all the more frustrating to hear others ripped apart.
Stuart Maconie had the good grace to sound uncomfortable during Barton's tirade, to the point of remarking after the song that "you want to give her a cuddle". Will he now demonstrate the even-handedness that the BBC was once known for, and invite Barton back to explain to an audience of diabetics exactly what is funny of dying from complications of the condition?
Joe Daniels
300 words
Click to listen to the episode of the Freakier Zone discussed until midnight GMT on Friday 9 September.